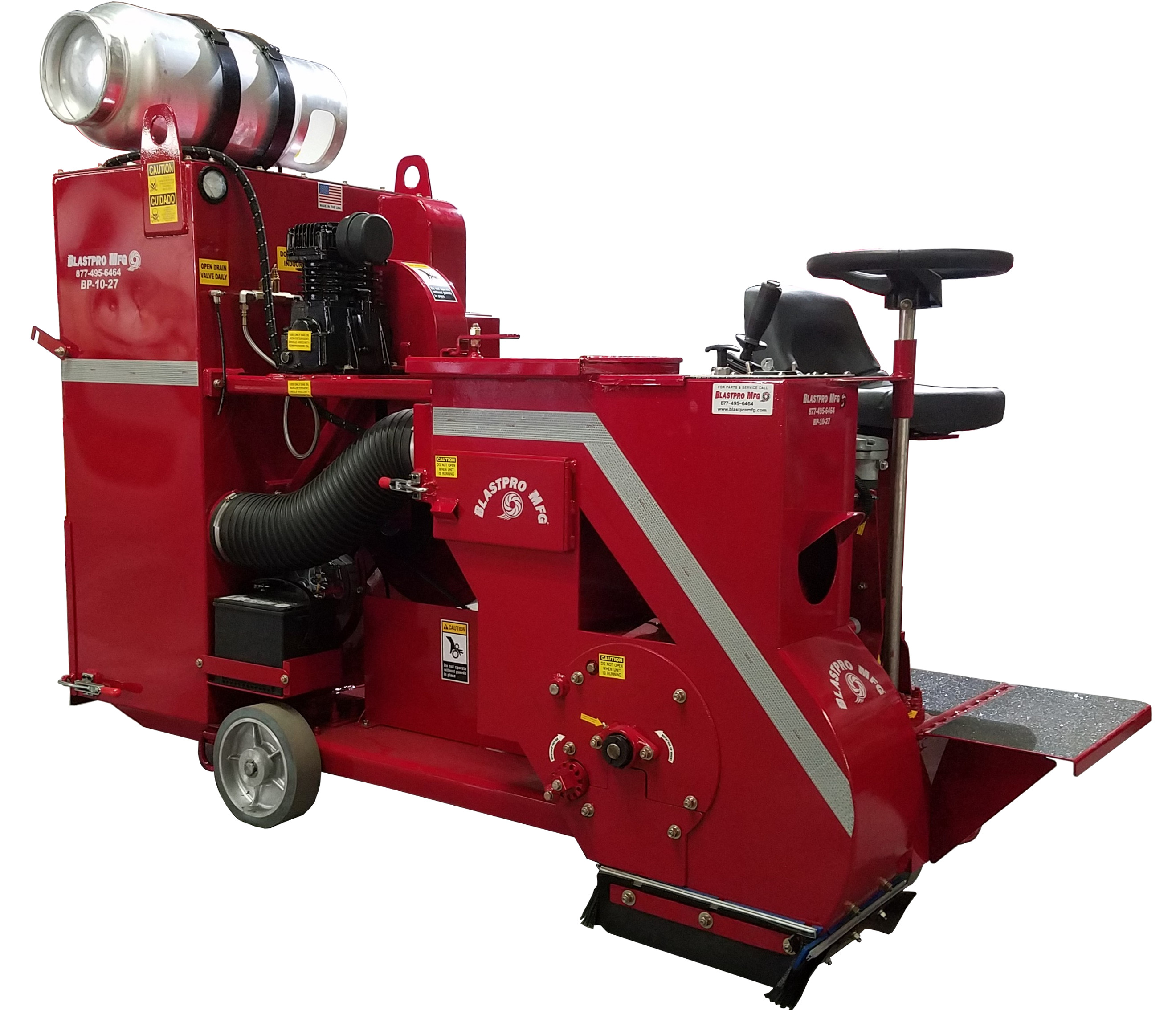 Description
The BP-10-27 ride-on self-contained shot blasting system is the perfect solution for medium-to-large jobs and eliminates the need of a generator or electric power. The BP-10-27 and its rounded housing allows for superior performance and offers the new innovative Hammer Head reversible dovetail blade system incorporated into the paddle wheel design. The BP-10-27 features a compact design that allows it to pass through a 36" doorway and has an onboard pulse style dust collector. The BP-10-27 rider is the ideal system for mid-range and larger jobs such as, airport runways, warehouse floors, parking decks, highways and bridge decks.
Advantages
Electronic Fuel Injection
High Visibility Operator Position
Comfortable Swivel Operator's Seat
Easily Accessible Maintenance points
Intuitive Operation
Compact Design Allows for 36" Doorway Clearance
Internal HEPA filter is Compliant with OSHA 29 CFR 1926.1153
CALL FOR SALES & RENTALS
BlastPro believes that a combination of great customer service and quality equipment is the key to building a strong, competitive and successful company.