BlastPro BP 5-54 Dust Collection System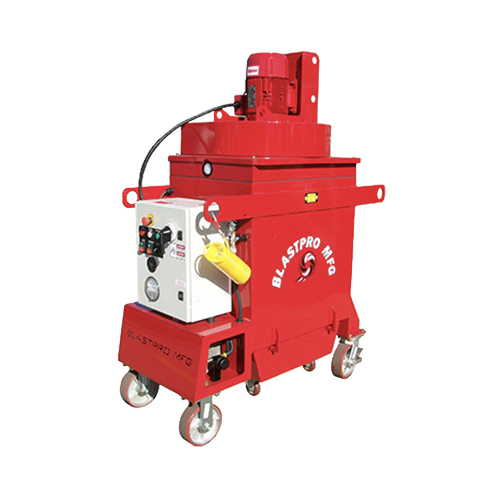 Voltage
460v, 3-phase, 60 hz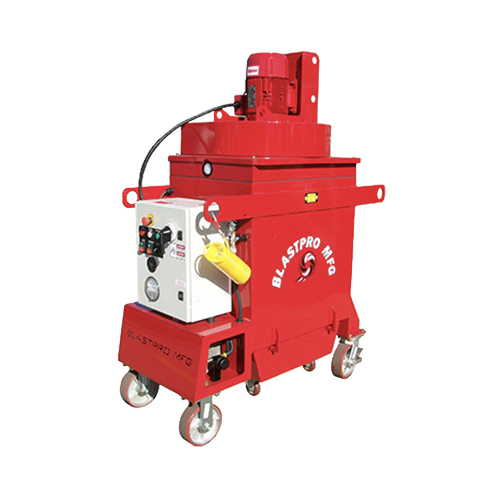 Description
The BlastPro BP 5-54 is designed to accompany the BP-10 on medium-to-large jobs including industrial plant and warehouse floors, parking garages, and bridge or ship decks. The BP 5-54 operates on 460 V, 3-phase power. The BP 5-54 is based on a tried and true design, offering robust construction and industry leading productivity. When coupled with the BP 10 shot blasting unit, the BP 5-54 is a spectacular option for your surface preparation fleet without sacrificing quality, durability, and operator comfort..
Motor: 5 hp
Voltage: 460v, 3-phase, 60 hz
Specifications
Blower Motor - 5 hp
Voltage - 460v, 3-phase, 60 hz
Amperage - 5.8 A
Power Cord - 55 ft
BlastPro BP 5-54 Advantages:
• Standard HEPA filter
• Reverse pulse filter cleaning
• Locking swivel casters
• Heavy duty blower housing
• Blower motor quick disconnect to remove cover
CALL FOR SALES & RENTALS
BlastPro believes that a combination of great customer service and quality equipment is the key to building a strong, competitive and successful company.