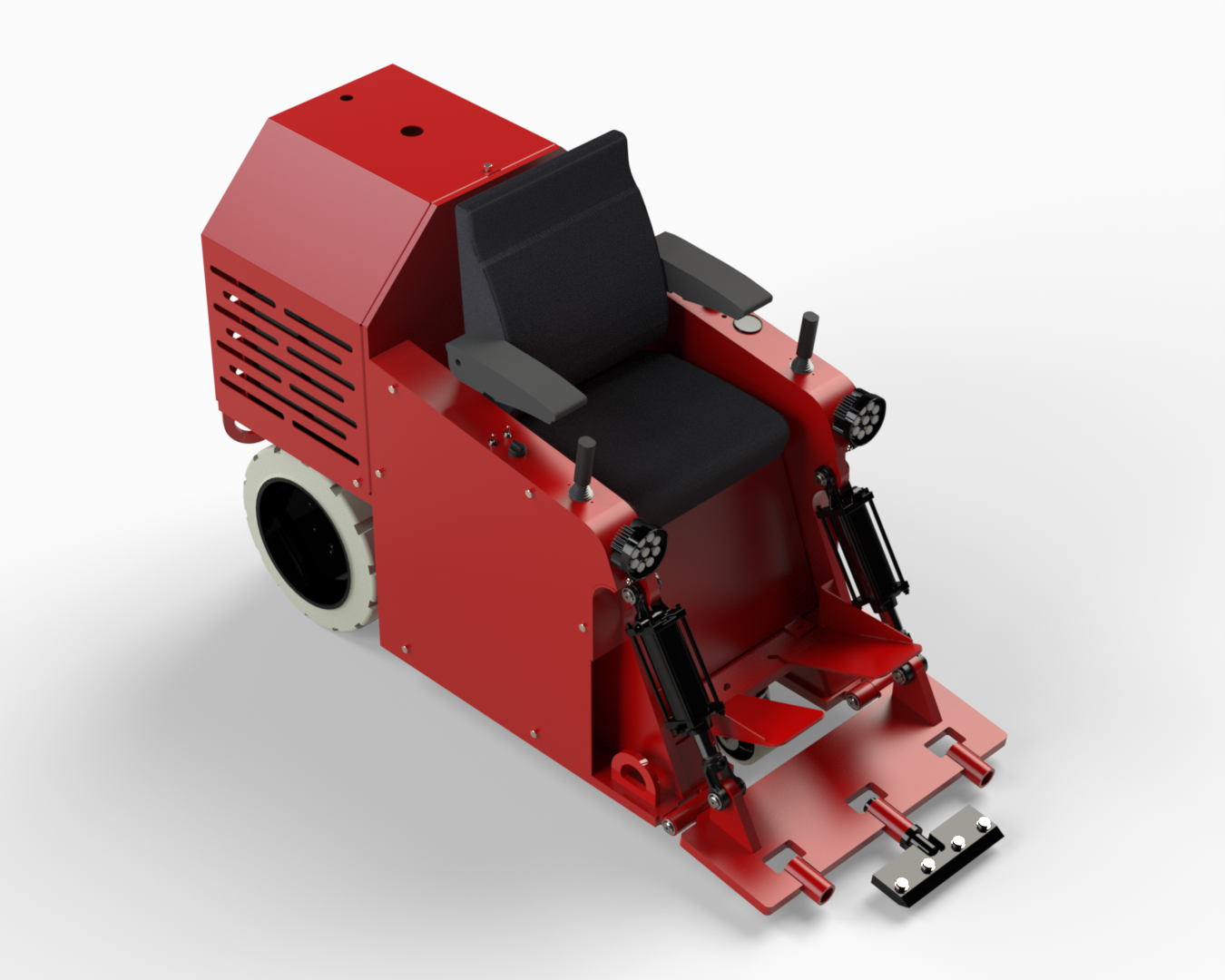 Description
The BRB-3000 is an ultra quiet battery powered ride-on floor scraper which has the ability to operate up to 15 hours on a single charge. The BRB-3000 can be charged on any 110 volt 15 amp outlet and has a built in charging system which eliminates the need for additional batteries, chargers, and charging carts. The zero emission BRB-3000 can be operated in areas that are inhabited including office buildings, airports, and food processing facilities. The BRB-3000 will fit through a standard door, features zero turn radius for operating in tight areas, has an adjustable blade angle, and provides excellent operator visibility. The BRB-3000 will remove parquet, sheet vinyl, vinyl floor tile, bonded carpet, ceramic tile, thin set adhesives, deck and traffic coatings, waterproofing membranes, hardwood flooring, elastomeric coatings, sports flooring and pool deck coatings.y.
Advantages
• Zero Emissions
• Zero-turn radius steering control
• Programmable motor controller
• Hydrostatic pump
• High efficiency drive motors
• On-board tool box
• Wide variety of tooling options
• Infinitely adjustable blade angle
• System monitoring gauge
• High visibility operator position
• Adjustable operator's seat
• Dual 12 VDC LED head lights
• On-board charging system
• Maintenance-free Absorbed GlassMat (AGM) Batteries
• Electronics diagnostic port
CALL FOR SALES & RENTALS
BlastPro believes that a combination of great customer service and quality equipment is the key to building a strong, competitive and successful company.