BP-9-54
Dust Collection System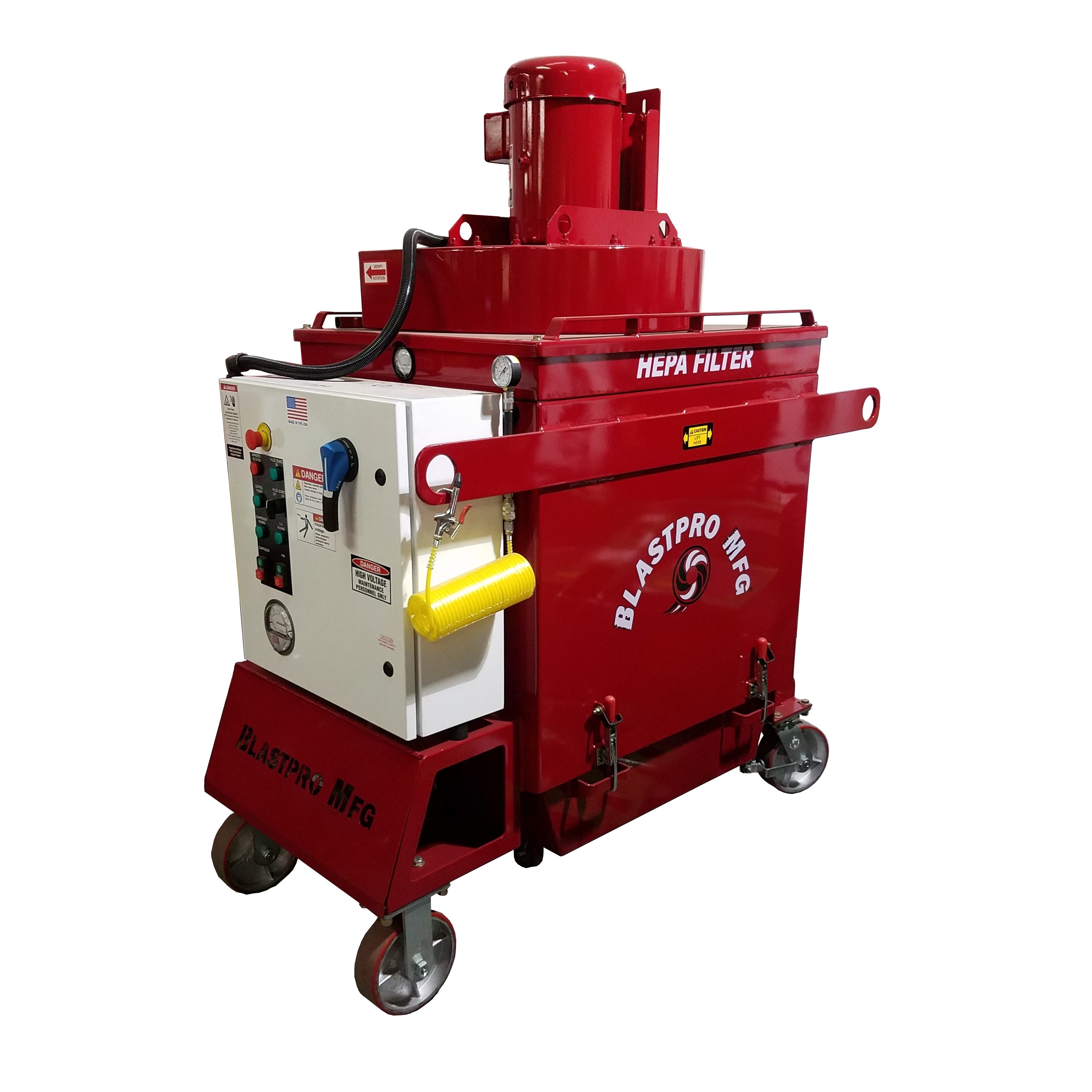 Description
The BP-9-54 is Blastpro's state-of-the-art dust collection system and is recommended for use with the BP-10 Super-2 and BP-15 Super shot blasters. This 1,200 CFM dust collector houses 9 filter cartridges and utilizes reverse-pulse, filter cleaning technology, cleaning 3 filters every 13 seconds. The internal EPA filter ensures clean, safe air discharge. The large dust bin allows the contractor to work longer than comparable dust collectors. The BP-9-54 features two 2" vacuum inlets, allowing additional equipment, such as grinders or edgers, to be operated simultaneously.
Advantages
UL508A Manufactured Control Panel
UL489 Circuit Breaker, UL1053 3mA Earth Leakage Module
Rugged, Wear-resistant W 4/4 Electrical Cord
Internal HEPA Filter is Compliant with OSHA 29 CFR 1926.1153
All Components are Domestically Manufactured
24/7 Customer Service & Support
Same-day Shipping on Replacement Components
CALL FOR SALES & RENTALS
BlastPro believes that a combination of great customer service and quality equipment is the key to building a strong, competitive and successful company.