SURFACE PREP PIONEERS
The Contractor's Preference in Shotblasting, Scraping & Dust Collecting
We Do It All -- See For Yourself
Along with new equipment sales, we repair and recondition all makes and models of used equipment.
Customer Support & Technical Service
Our equipment is built to last, but we all know that surface refinishing can be tough on any product no matter how strong. That's why we pride ourselves on our 24-hour phone support where we are on standby ready to help in an emergency or schedule a service repair right away!
Anytime Service or Reservation
If you find yourself in a special circumstance that requires immediate attention, we will come out to help as soon as possible! If you simply need service, call anytime to make reservations.
24/7 Phone Support
With our 24/7 customer phone support, you never have to worry about a thing. Just give us a call and we will help you with any of your product, scheduling or technical needs.
Original Shotblaster -- The Stuff of Legends
For over 30 years BlastPro and Nelson Industrial Services have been operating and manufacturing world-class surface preparation products legacy to the first shotblasting patent by Jim Goff in 1972.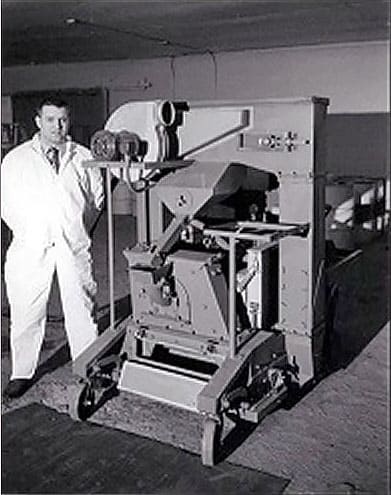 CALL FOR SALES & RENTALS
BlastPro believes that a combination of great customer service and quality equipment is the key to building a strong, competitive and successful company.