BP 9-54 Steel Dust Collection System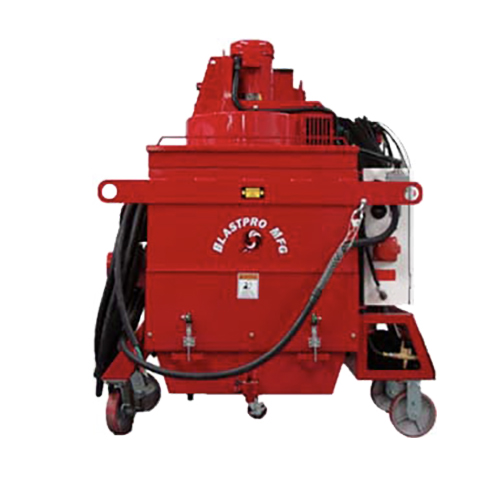 Voltage
Voltage - 460 3phase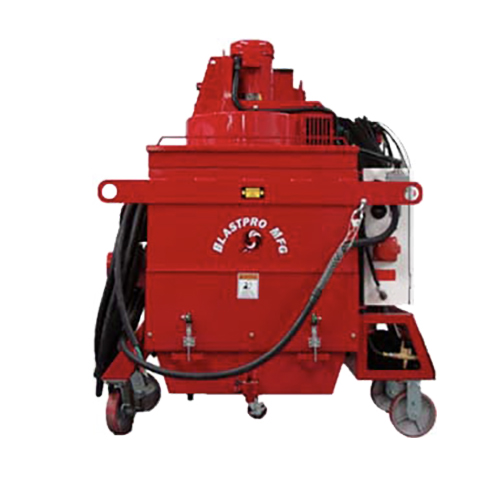 Description
The BlastPro BP 9-54 Steel is BlastPro's state of the art hepa dust collection system which is recommended for use with the BP 20-40 and BP-505. The 1,200 CFM dust collector has 9 filters. The filters are automatically cleaned every 13 seconds. The large dust bin enables the contractor to blast for extended periods of time. The BP 9-54 Steel also features two additional 2" vacuum inlets. This will allow additional equipment such as grinders or edgers to be operated simultaneously with the dust collector.
Voltage: 460 3phase
Amperage: 11.9 Full Load Amps
Maximum Air Flow: 1200 cfm
Specifications
Voltage - 460 3phase
Amperage - 11.9 Full Load Amps
Maximum Air Flow - 1200 cfm
Maximum Static Pressure - 23 inches H2O lift
Dust Bin Capacity - 259 lbs.
Dimensions - 57"x35.5"x68"
Weight - 975 lbs.
Power Cord Length - 75 ft.
Vacuum Hose Diameter/Length - 6"x50'
Use With - BP-20-40 and BP 505
Hepa Filter
BlastPro BP 9-54 Steel Advantages
• The electrical box and components are engineered and constructed by a UL508A Control Panel Provider.
• Has a higher cubic feet per minute air flow, holds 50% more dust, and has 3 additional filters.
• The BP 9-54 Steel uses hepa filters, has two 2" duct ports which enables simultaneous operation of additonal blasters or grinders
• The dust collector can be customized to the buyer's specifications (additional duct ports or different sizes can be added)
• The type W 4/4 electrical cord is the toughest and most wear resistant cord available
CALL FOR SALES & RENTALS
BlastPro believes that a combination of great customer service and quality equipment is the key to building a strong, competitive and successful company.