BPS 225 - Vertical Shotblaster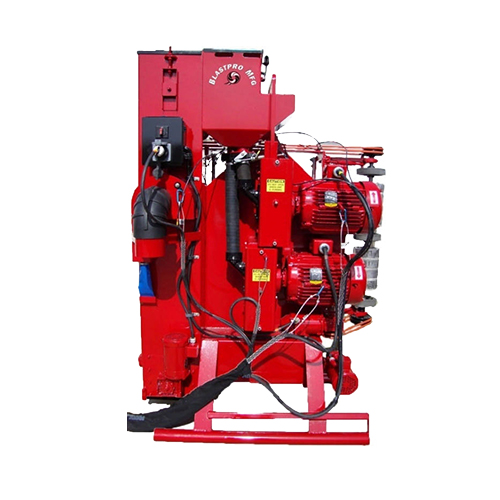 Capacity
Prodcution Capacity - up to 800 sq. ft. /hr
Dimensions
68" x 42" x 91"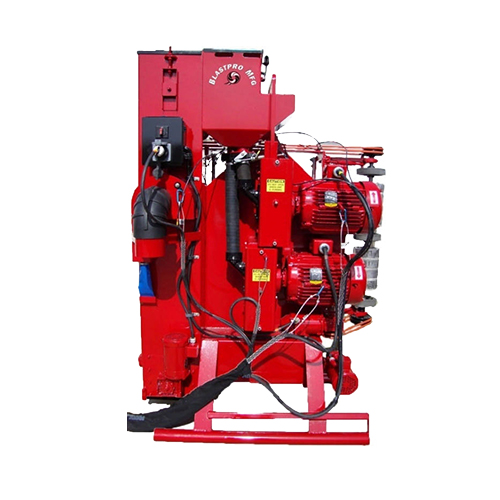 Description
The BlastPro BPS 225 vertical shot blasting system is designed for blasting and cleaning vertical and near vertical steel surfaces of water or petrochemical storage tanks. The system runs left to right for maximum pass coverage. The system includes rigging for floating roof and cone roof tanks, with one winch that can be used on both riggings, and the
BPS-225-DC Dust Collector
. The travel speed is controlled remotely from a mobile control station and air actuated magnets keep the machine blast head adhered to the surface to prevent the loss of abrasive.
Production Capacity: up to 800 sq. ft. /hr
Blast Pattern: 38"
2 Blast Motors: 25 HP each
Voltage: 480v
Specifications
Production Capacity - up to 800 sq. ft. /hr
Blast Head Weight - 2040 lbs.
Dimensions - 68" x 42" x 91"
Blast Pattern - 38"
2 Blast Motors - 25 HP each
Voltage - 480v
Minimum Generator Required - 125kw
Seals - Urethane mouth
Power Cord Included - 100 ft.
Dust Collector -
BPS-225-DC
Air Compressor Required for Operation
BlastPro BPS 225 Advantages
• Highest Quality
• Ultra-high production output
• Competitive Pricing
• 24/7 Customer Service
CALL FOR SALES & RENTALS
BlastPro believes that a combination of great customer service and quality equipment is the key to building a strong, competitive and successful company.