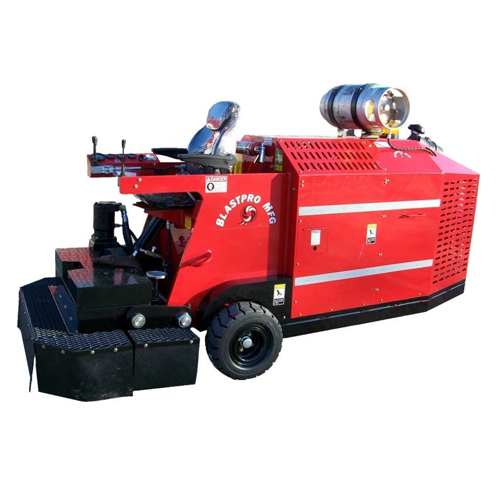 Production
Production Capacity - Up to 350 sq. ft. /hr
Motor
Ford 4-cylinder 2.3L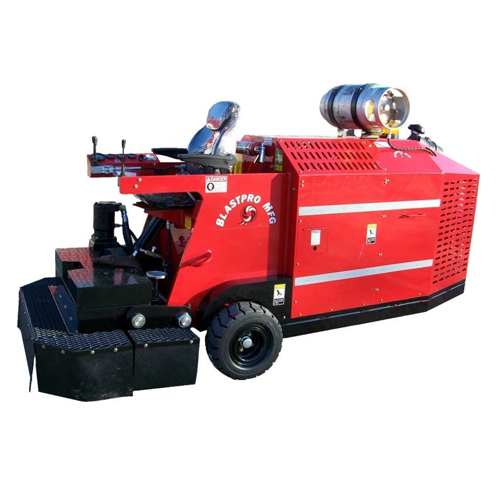 Description
BlastPro's BRC-5277: The Cutter is the perfect solution for removing traffic coatings, elastomeric membranes, asphaltic membranes, coal tar, mastics, and other waterproofing materials from concrete surfaces and is used in conjunction with shotblasting equipment to prepare concrete surfaces for recoating operations. The Cutter is the most efficient method to mechanically remove traffic coatings and other flexible materials from concrete surfaces and can be safely used over occupied spaces. The Cutter is unlike milling or scarification equipment and eliminates the clean-up issues associated with ultra high pressure water equipment. The Cutter is the perfect choice for large jobs including parking decks, bridge decks, plaza decks and other concrete surfaces which require the removal of flexible coatings or waterproofing materials. The BRC-5277 is highly maneuverable and features a dual fuel engine, zero turn radius, joy stick steering, non-marking tires, two rotating heads, and a 52" cutting width.
Cutting Width: 52"
Motor: Ford 4-cylinder 2.3L
Dual Fuel: Gasoline or Propane
Specifications
Cutting Width - 52"
Motor - Ford 4-cylinder 2.3L
Dual Fuel - Gasoline or Propane
Lights - Headlights
Tooling - Carbide Tipped Bits
Production Capacity - Up to 350 sq. ft. /hr.
BlastPro Advantages
• Highest Quality
• Competitive Pricing
• 24/7 Customer Service
• Proven Technology - 18 Years of History
• Replacement Parts, All Brands
CALL FOR SALES & RENTALS
BlastPro believes that a combination of great customer service and quality equipment is the key to building a strong, competitive and successful company.