BlastPro BPZ 20-360 Ride-on Shotblasting Cleaning System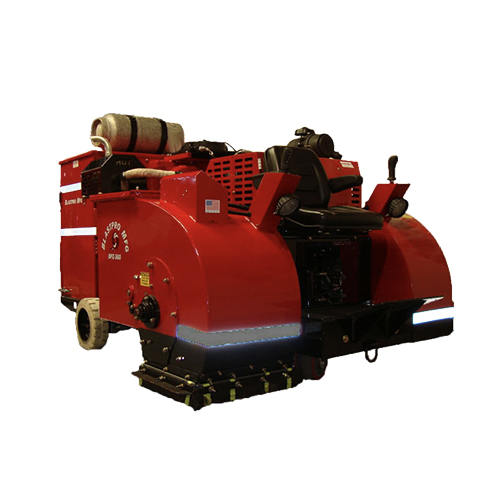 Capacity
Production Capacity - 3,800 sq. ft. /hr
Dimensions
108"x67"x67" w/tank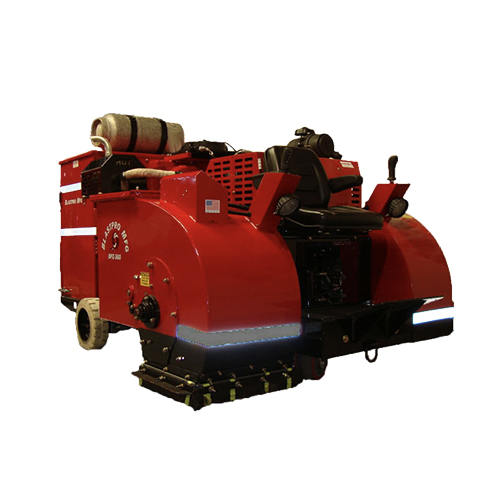 Description
The BPZ 20-360 shot blasting system is the perfect solution for large jobs that call for a ride-on machine and it eliminates the need for a generator system or electric power. The BPZ 20-360 features an industry revolutionizing zero turn radius, is quick, and the most maneuverable machine on the market today. The BPZ 20-360 is manufactured using only state of the art components, compressors, and hydraulic drives. The BPZ 20-360 provides high production and versatility when cleaning concrete for recoating and overlay applications. The BPZ 20-360 ride-on shot blaster is the perfect choice for large jobs including parking garages, highway and bridge work, warehouse and industrial plant floors and airport runways. The BPZ-360 features joy stick steering, self contained dust collector, non-marking tires, hydraulic front end lift, hydraulic shot valve and heavy duty liners. The 16" model BPZ 16-360 is also available as a special order.
Production Capacity: 3800 sq. ft. /hr
Blast Pattern: 20"
Travel Speed: 40-240 ft/min
Motor: Ford 4 cylinder 2.3 liter
Fuel: Gas or Propane
Specifications
Production Capacity - 3800 sq. ft. /hr
Blast Pattern - 20"
Travel Speed - 40-240 ft/min
Motor - Ford 4 cylinder 2.3 liter
Fuel - Gas or Propane
Dimensions - 108" x 67" x 67"
Electrical System - 12v DC
Dust Collector Fan - 2,600 CFM
Dust Collector Compressor - 90 psi
Lights - Front, Rear
Weight - 4000 lbs
Available Optional Safety Flasher Bar (not shown)
BlastPro BPZ 20-360 Advantages
• Highest Quality
• Ultra-high Production Output
• Competitive Pricing
• 24/7 Customer Service
• Zero Turn Radius
• Self Contained
• Gas or Propane Operation
• Replacement Parts, All Brands
CALL FOR SALES & RENTALS
BlastPro believes that a combination of great customer service and quality equipment is the key to building a strong, competitive and successful company.