BPS 225-DC - Vertical Shotblaster Dust Collection System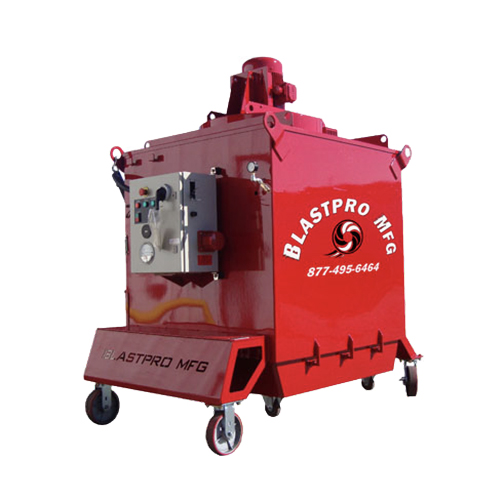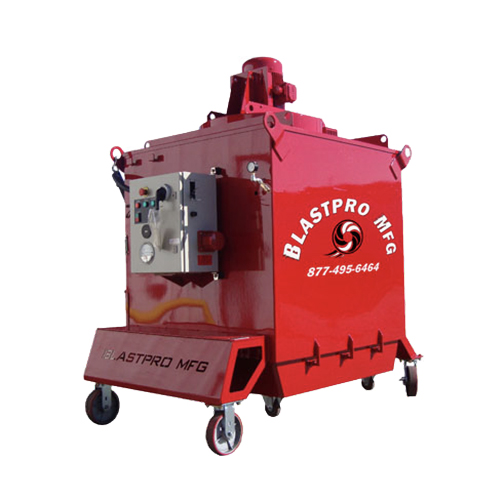 Description
The BlastPro BPS 225-DC is the state of the art hepa dust collector that is included as part of the BlastPro advanced vertical shot blasting system. The 2000 cfm dust collector has nine filters, which are automatically cleaned every 13 seconds and the large dust bin enables the contractor to blast for extended periods of time.
Voltage: 460
Amperage: 17.5 Amps
Maximum Air Flow: 2000 cfm
Specifications
Voltage - 460 volts
Amperage - 17.5 amps
Maximum Air Flow - 2000 cfm
Maximum Static Pressure - 33 in.
H²O Dimensions - 79"x53"x86"
Weight - 1675 lbs.
Power Cord Length - 75 ft.
Vacuum Hose Diameter/Length - 6"x50' Hepa Filtered
BlastPro BPS 225-DC Advantages
• Highest Quality
• Competitive Pricing
• 24/7 Customer Service
CALL FOR SALES & RENTALS
BlastPro believes that a combination of great customer service and quality equipment is the key to building a strong, competitive and successful company.